Fort Worth E-Commerce Website
Award-Winning

Digital Marketing Agency in Fort Worth
Offering e-Commerce Website Design and Development

Artgro is a digital marketing agency offering a wide array of services to clients around Fort Worth, Texas. Plus, we've worked with countless clients and business owners who can vouch for our services and work ethics. When running an e-commerce website, it's vital to know what you're dealing with, as they differ from a regular website. Here at Artgro, we provide e-Commerce Website Design and Development for your businesses. This can give you that edge when it comes to maximizing and streamlining the output of your business. In the end, this can help you manage your online store without any coding experience – this can be such a relief to most business owners. When you decide to create an e-commerce website, you can save money as there's no need to have a physical store at this point in your business. This is especially vital if you're providing goods or services that can be shipped or done in a client's home. Every e-commerce website we have designed and developed here at Artgro will perform better, keep your visitors engaged for long, and convert more visitors into paying customers. Why not reach out to us at Artgro to talk to our team of experts today?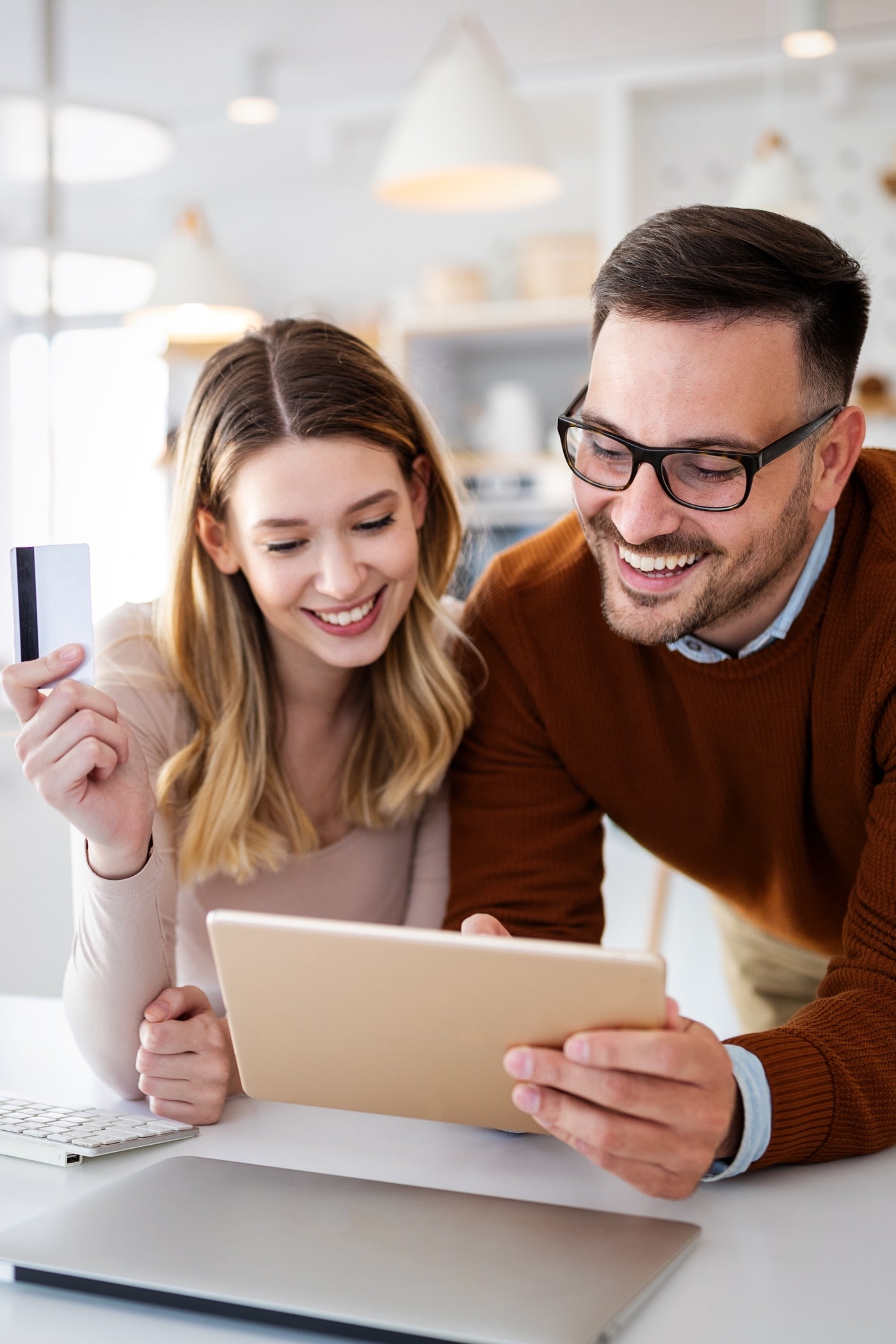 Why It's
Important

to Have a

Website

That Converts

If you're a business owner, you might know how e-commerce websites are essential. This is especially so if you offer products and services.

If we've learned something from the recent pandemic, it's that businesses with physical stores have suffered such a blow due to the social distancing enforced by most cities around the United States of America.

This is one of the reasons we aim to help business owners regain their business momentum by assisting them in creating custom e-commerce websites that will help them reach more visitors and potential clients.

Our team at Artgro believes that having an e-commerce website that converts is essential. Not only will this help your potential clients navigate your website, but it can also help them quickly decide on whether they're going to purchase a product or service from you.

Here at Artgro, we can help you host a storefront, a dispatch system, a secure payment processing system, and an inventory database. These will make your lives so much better and more hassle-free – that's a guarantee.

Artgro believes in helping our clients reach their dreams, and we are more than happy to develop an e-commerce website that will work solely for your business.
Artgro has a bespoke e-Commerce Design and Development process that caters to each of our clients.
Read through the following to know more about it: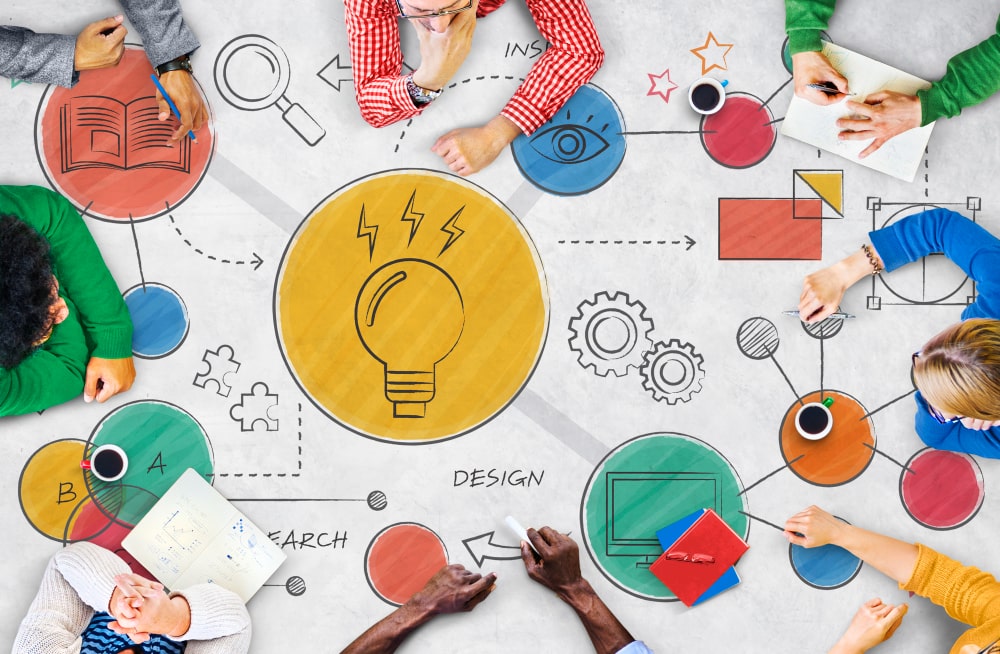 Brainstorming
We will set up a meeting with each client to help list their goals with the particular e-commerce website they want to create. Then, we will explore the existing analytical data to start developing a marketing strategy that will work for you.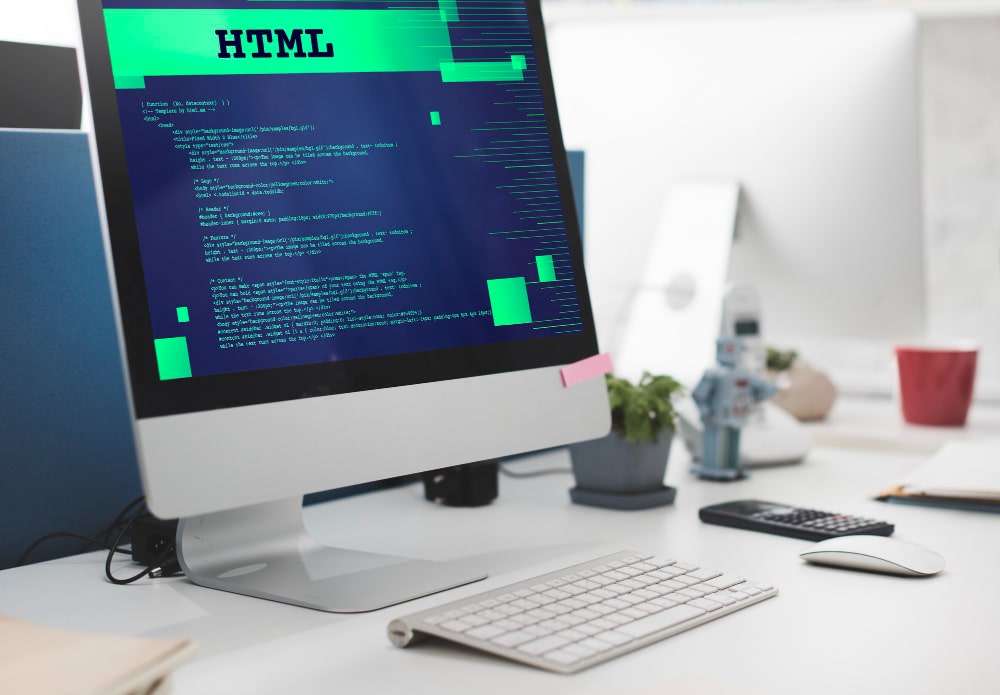 Design and Development
Once the brainstorming phase is done, we will design the e-commerce website's interface, and we will have each client approve this. After the approval of the design, our professional web developers will start the coding process to turn your ideas into reality.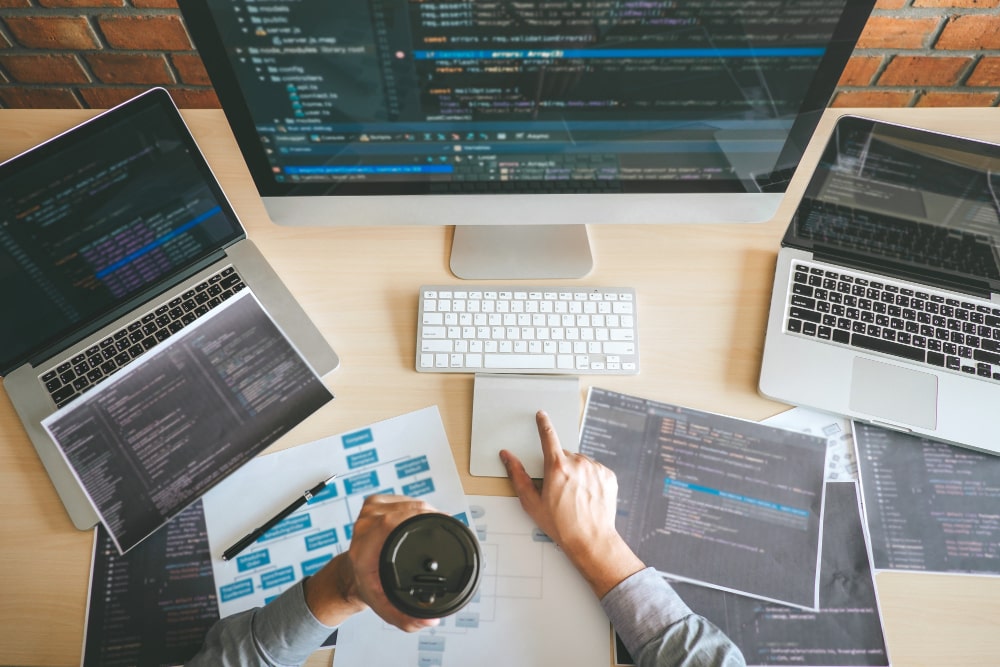 Test
The third phase is the testing stage, and this is when we will check whether every aspect of your website is fully functioning. We will also review the user experience, website speed, responsiveness of the website on all types of devices, and more.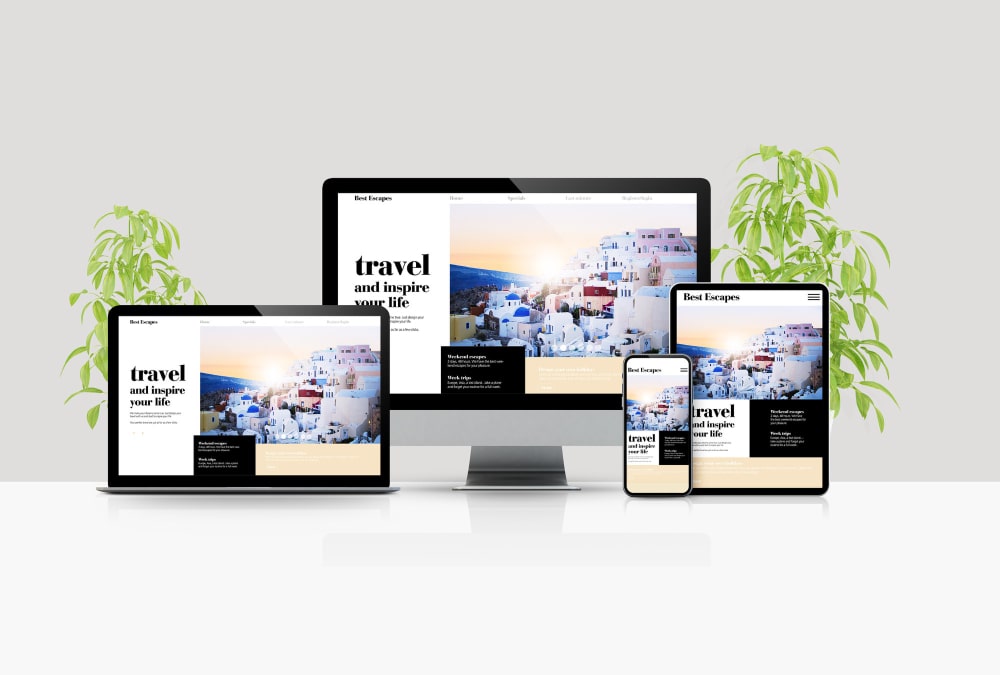 Launch
We will launch the newly built e-commerce website to your internal team. This isn't the end, as regular updates and maintenance can also be available upon request – simply give us a heads up if this is something you would prefer.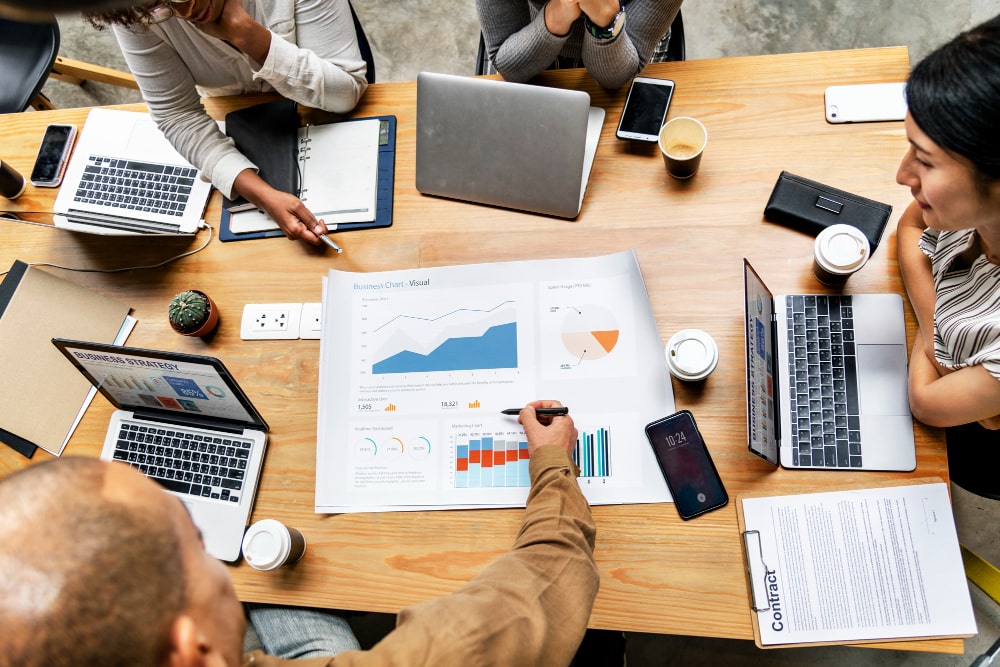 Optimization
Lastly, our team of web developers and SEO marketers will continually optimize your website to ensure that your content is constantly ranking. This will ensure that you're showing up on search engines like Bing, Google, and Yahoo.
Here at Artgro, we are passionate about helping business owners across the country – not just in the Greater Fort Worth Area. We want to give you the best e-commerce website to help your businesses reach the next level.
Why not reach out to our team today to schedule a meeting?
Schedule a Meeting
Creating that e-commerce website that converts into purchases and revenue is vital, especially when running a business – Artgro can help you with this.
Why
Artgro?
Artgro's mission is simple: we want to help you create the best e-commerce websites for our clients and their businesses. We want to see you win, and we will do our best to help you succeed.
It is as simple as that.
Our experts are always ready to deliver the best content, marketing strategies, and websites for your businesses. This ensures that you will stay on top of the business ladder.
If you're looking to create a fully-functioning e-commerce website that will convert visitors into paying customers, then call our team at Artgro so we can talk about how we can make this happen for you.
Our Testimonials
Artgro is a digital marketing agency that has worked with countless clients.
Read through our testimonials today.
"Business was booming just after a few weeks of Artgro! Thank you so much!"
"We love our website because of the team at ArtGro! Almani is wonderful to work with and overall a great experience! Almani met with our doctor and understood what we were looking for. Within a week we went live and he achieved what other companies said they would in a matter of 6-8 weeks time. Very reasonable with the cost and excellent customer service!"
Dr. Sonya
Mirvana Acupuncture
"Artgro, has rebuild our company website. We cannot be any happier! The designs are a complete reflection of our business!! Mohammed has provide us a fantastic and high tech results with our customers!! - Thank you! MEGA Limo."
Convert Visitors Into Customers
It's time to attract new customers,
and it's time to convert visitors into paying customers.
Let us help you create your dream e-commerce website with the help of our team today.
Book a Free Consultation
All our potential and new clients can take advantage of a 30-minute free consultation with our team of experts.