Need to establish or scale establish your beauty company? Our proven methods in marketing beauty brands and products are now available to your company!
We combine social media and influencer marketing with, search engine optimization, smart digital ads and email marketing to create the perfect promotional mix to get your beauty company seen and in the hands of customers around the globe.
How can we help your business grow?

Web Design & Development
Professional web design packages, tailored to give your business a competitive edge. Turn website visitors into customers.

SEO Marketing
Simply put, we get businesses seen online. We have proven time and time again that when we optimise online presence, it increases business.

Social media is a vital part of your marketing strategy. But do you have the time, dedication and expertise to devote to it?

Reach the right people in the right locations with a Google Ads campaign. All campaigns are run in house in the U.S. by our expert team.
OUR SERVICES
Artgro provides a broad range of digital marketing services. Here is the list of things we do to promote businesses.
⦁ Website designing. As they say, if you aren't on Google, you don't exist. Our professionals develop stunning websites from scratch or redesign existing ones to draw the attention of your target audience. We optimize sites for both desktop and mobile devices.
⦁ SEO. It is a great solution allowing your website to become visible in search engines. Get found where your clients are searching. Increase your sales and enquires with SEO tools.
⦁ Social Media
Marketing. Communicate with your audience through various social media platforms. Let people know what you do and how they can benefit from your products or services.
⦁ Google Adwords. Our ad campaigns will land your site at the top of Google search results and help you compete with your competitors that have higher budgets.
⦁ Email marketing. Our agency will create appealing messages to your existing clients and provide reports on how they respond to a marketing campaign.
⦁ Staff training. We will teach your staff how to successfully sell your services face to face or over the phone.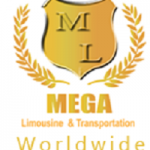 "Artgro, has rebuild our company website. We cannot be any happier! The designs are a complete reflection of our business!! Mohammed has provide us a fantastic and high tech results with our customers!! - Thank you! MEGA Limo."
Bety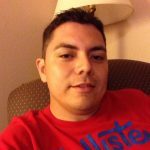 "Business was booming just after a few weeks of Artgro! Thank you so much!"
Rene Sanchez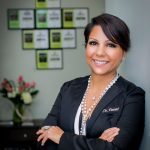 "We love our website because of the team at ArtGro! Almani is wonderful to work with and overall a great experience! Almani met with our doctor and understood what we were looking for. Within a week we went live and he achieved what other companies said they would in a matter of 6-8 weeks time. Very reasonable with the cost and excellent customer service!"
Dr. Sonya