Artgro is a full-service digital marketing agency based in Houston, Texas, and we aim to provide various businesses around the world with the digital services they require. The goal is to help these brands develop their own brand identity to reach their goals, their target market, and to be industry leaders.
Why not check our wide range of digital marketing services?
What Do We Offer?
How can Artgro help you and your business grow?
Web Design and Development
We offer multiple professional web design packages that are tailored to give your business that competitive edge. It's time to turn your website visitors into customers.
SEO Marketing
In layman's terms, we work on your website's SEO so more of your target audience will discover your websites organically. It's been proven repeatedly that optimizing your online presence can lead to an increase in business.
Social Media Management
Nowadays, social media is essential, and it helps when it comes to coming up with a successful marketing strategy. Although, do you have the time, dedication, and expertise to make the most out of all these social media platforms? If not, we can help you with that.
Paid Search (PPC) Management
You can reach more of your target audience in the right location with the help of a paid campaign via Google Ads. All these paid campaigns are run in-house by our world-class team.
We are a digital advertising technology firm with an advanced full-service marketing platform designed for today's real-time programmatic advertising and tracking needs.
Our media and device-agnostic systems are the basis of our performance success, so let us take your business to newer heights!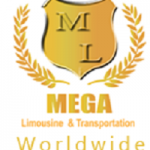 "Artgro, has rebuild our company website. We cannot be any happier! The designs are a complete reflection of our business!! Mohammed has provide us a fantastic and high tech results with our customers!! - Thank you! MEGA Limo."
Bety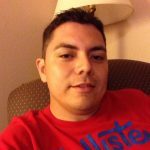 "Business was booming just after a few weeks of Artgro! Thank you so much!"
Rene Sanchez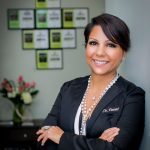 "We love our website because of the team at ArtGro! Almani is wonderful to work with and overall a great experience! Almani met with our doctor and understood what we were looking for. Within a week we went live and he achieved what other companies said they would in a matter of 6-8 weeks time. Very reasonable with the cost and excellent customer service!"
Dr. Sonya
Reach out to us today at Artgro
and have a quick chat with our dedicated team. This is a chance for you to ask questions or discuss your potential internet marketing strategy to address the specific needs of your own business. Not only that, but we will also give you an idea of costs and even build a custom quote for you, absolutely free of charge!
Office
9575 Katy Fwy Suite 293,
Houston, TX 77024