Award-Winning

Digital Marketing Agency in Fort Worth
Offering Paid Search Management and Google Ads

Artgro is a digital marketing agency currently offering services to Fort Worth, Texas. Here at Artgro, we aim to help our clients reach more customers and rank higher on various search engines like Bing, Google, and Yahoo. These are vital things to work on, and we will make sure that our team of experts can help you with these. One of the ways to gain more exposure and traffic is by doing Paid Search Management or PPC. Not many are familiar with this, but it's a marketing strategy focusing on data-driven marketing. This strategy will help your business reach more of their potential customers in specific locations that use a campaign run by Google Ads. Our team will help you with Paid Search Management, and we will explain why this is something that can highly benefit your and your businesses. To know more about PPC, reach out to us at Artgro to schedule a call with our team of experts. We would love to work with you to reach your goals.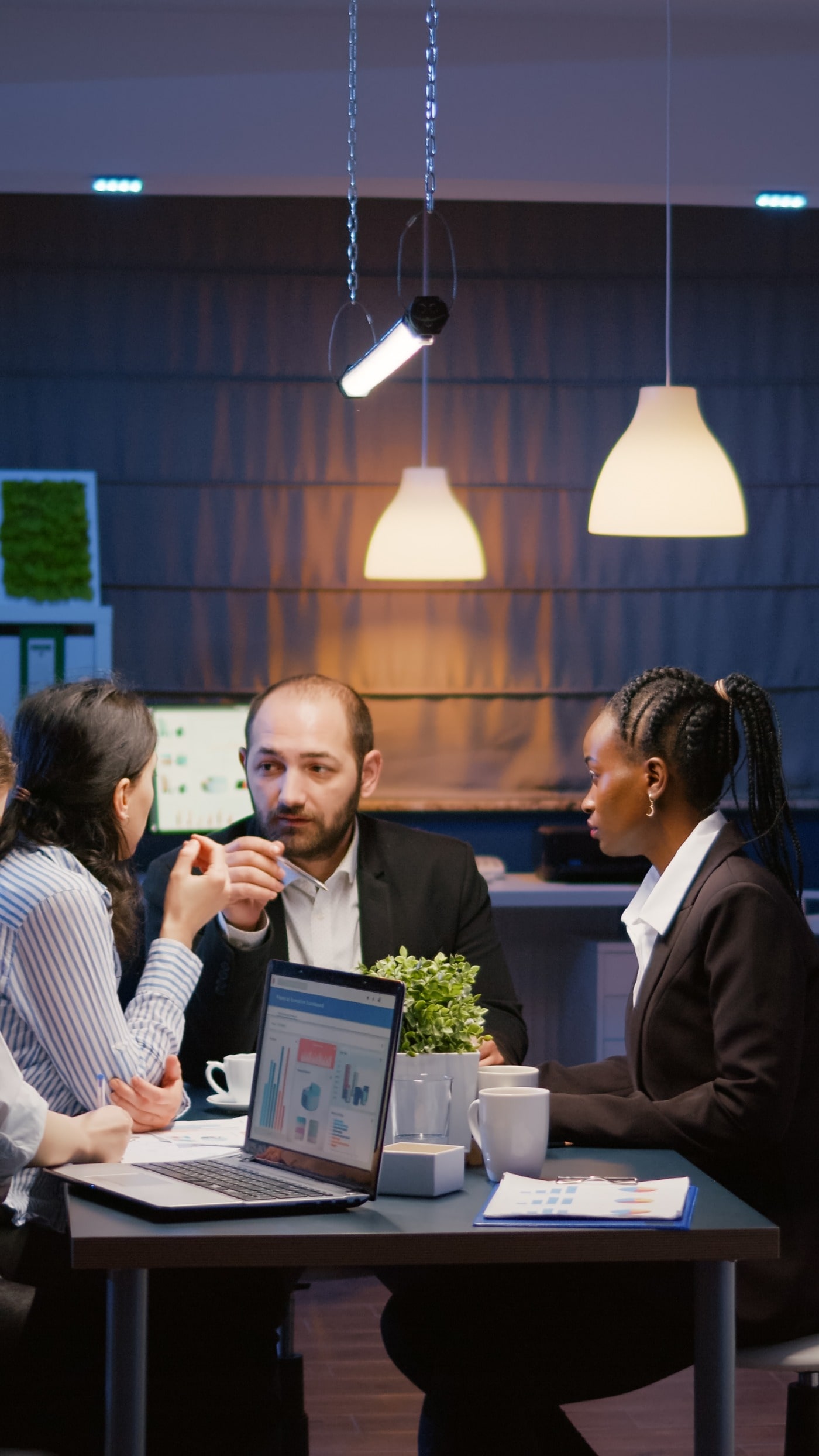 Is Paid Search
Management

Important?

The Paid Search Management or PPC that we offer at Artgro is one of the most in-demand services we're providing. There are so many benefits to this type of marketing, and we believe that it will only get more popular in years to come.

Through PPC, your business can gain leads and customer acquisition, and it can also generate new sales opportunities through different online platforms. This is something that most business owners need, which can seriously help them reach their goals.

There's a marketing automation software that can gather the data from each user and customer activity through the entire funnel, which can help ensure that the necessary revenues are made – that's guaranteed.

Here at Artgro, we will help you optimize, develop, and design the paid campaigns that you need to ensure that they perform well and drive results. This is crucial if you want to convert new leads into paying customers.
The
Difference Between

Paid Social and Paid Search

While PPC has been gaining popularity through the years, there are still those who are having a hard time differentiating what paid social and paid search is.

Both are digital marketing terms, and we will help explain what their differences are.
Paid Social
This is interruption-based marketing.

This is targeting very specific audiences on social media platforms.

This is a marketing strategy that minimizes the amount of time between a customer who's discovering a product and buying their product.
Paid Search
This is intent-based marketing.

This is paid to target ranking higher on people's search engine queries.

This is a marketing strategy that already captures interest in a customer that already exists as they're already searching for a particular product that you have.
Artgro believes that paid search marketing is highly beneficial for you and your business, and this is something that you should look into.
Why not schedule a meeting to know more about how this can help your business today?
Schedule a Meeting
It might be time to try a new form of marketing, so why not look into PPC?
You might be surprised at how well it performs and how great the results will be.
Why
Artgro?
Artgro is one of the leading digital marketing agencies offering our services in Fort Worth, Texas. Although, we do provide our services to clients around the United States of America.
Our team believes that we can help our clients reach their goals and that this marketing method can help their businesses grow. PPC can help business owners on a larger scale if they only give it a try.
We know that, more often than not, trying something new can be daunting. Though, this doesn't have to be with the help of our team at Artgro.
Trust us when we say that Paid Search Management might be what you need to ensure your business's success. After all, the results will speak for themselves, and you might be surprised at how well this campaign might perform.
For more information regarding our Paid Search Management, give us a call at Artgro today.
Our Testimonials
Artgro is a digital marketing agency that has worked with countless clients.
Read through our testimonials today.
"Business was booming just after a few weeks of Artgro! Thank you so much!"
"We love our website because of the team at ArtGro! Almani is wonderful to work with and overall a great experience! Almani met with our doctor and understood what we were looking for. Within a week we went live and he achieved what other companies said they would in a matter of 6-8 weeks time. Very reasonable with the cost and excellent customer service!"
Dr. Sonya
Mirvana Acupuncture
"Artgro, has rebuild our company website. We cannot be any happier! The designs are a complete reflection of our business!! Mohammed has provide us a fantastic and high tech results with our customers!! - Thank you! MEGA Limo."
Increase Your Website Traffic
Stop wasting your time on paid campaigns that don't bring any results or revenue.
Let us help you with a Paid Search Management that works – get in touch with Artgro for more information
Book a Free Consultation
All of our new and potential clients can take advantage of a 30-minute free consultation.
Talk to our team of experts to better grasp how we can help you today.